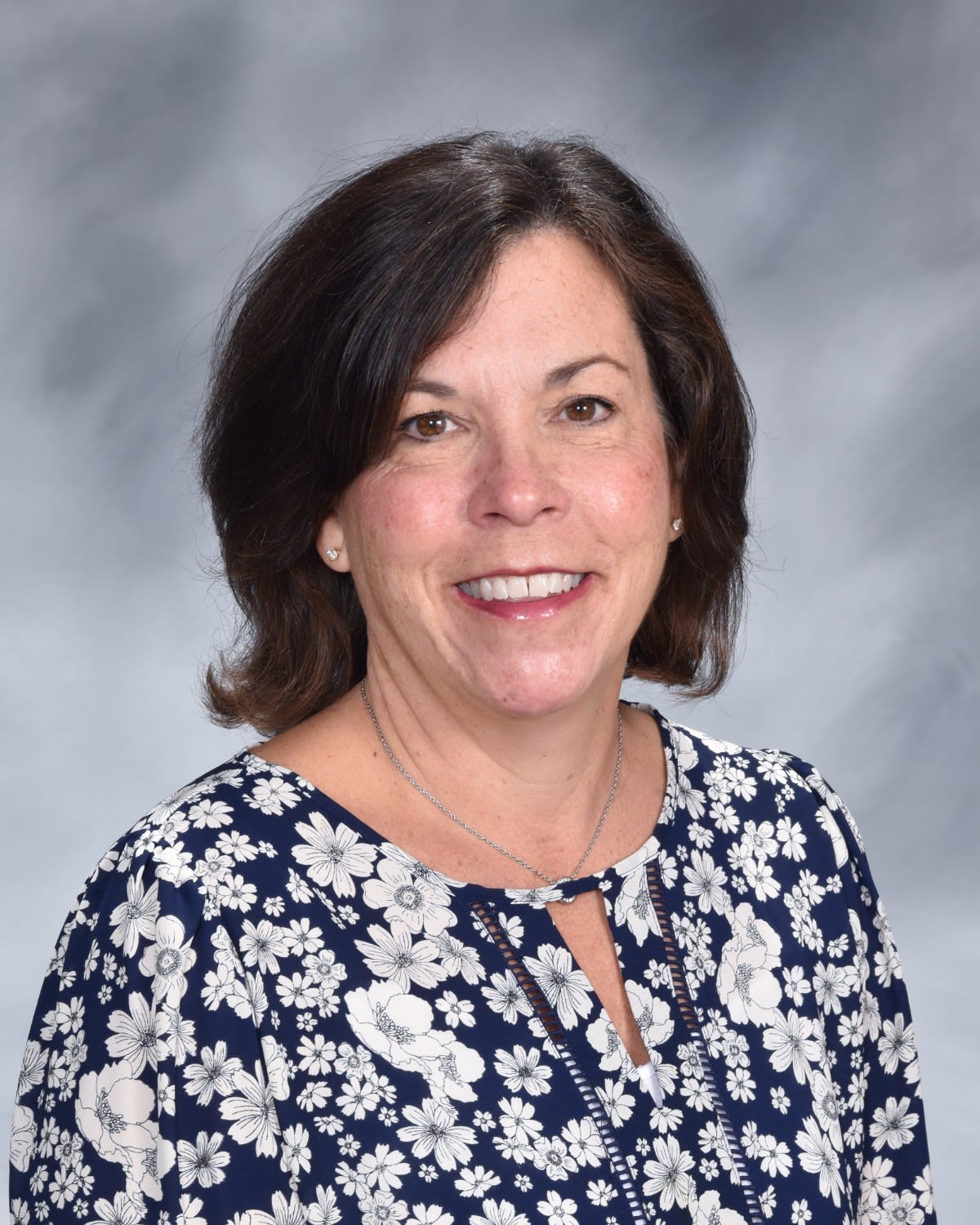 Spotlight
Living the Holy Cross Mission – School Nurse Kathleen Burgess Clark '82
Kathleen is an invaluable member of The Academy of the Holy Cross community. Her deep commitment to the students, families, faculty/staff and coaches has become even more evident with the onset of the COVID-19 pandemic. Read more here.
Distinguished Alumnae Awards and Athletic Hall of Fame Induction
On Friday, May 7, Holy Cross celebrated the three recipients of the Distinguished Alumnae Award and the two inductees into the Athletic Hall of Fame for 2021. Read more here.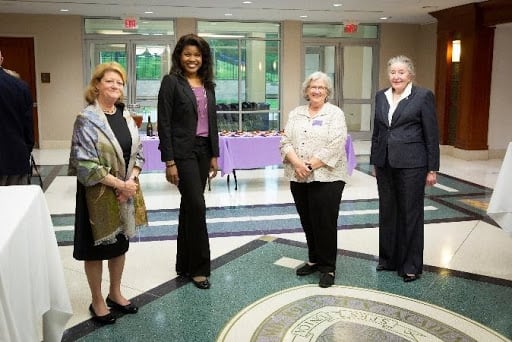 2021 Distinguished Alumnae
Helen "Jean" Gleason White '59
Mary Joy Ellis Hurlburt '68
Paula Kirlew Grant '85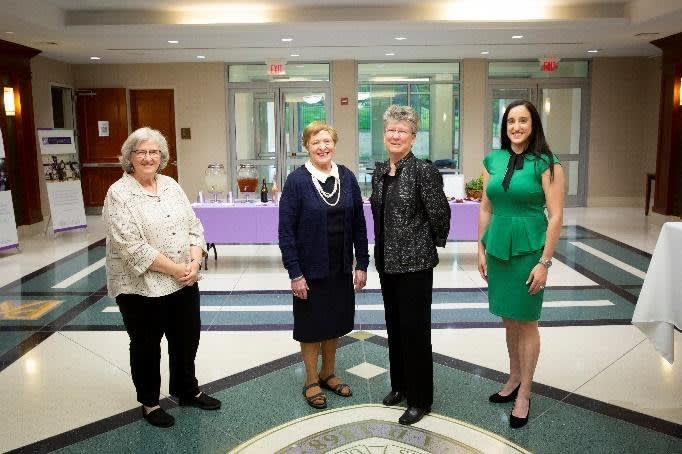 2021 Athletic Hall of Fame Inductees
Patricia Dillon '68,
outstanding contributer to lacrosse
Mary Jane Walton,
founder of Holy Cross tennis program
The honorees attended an in-person event on campus along with a small number of special guests and family members. The event was livestreamed on the Holy Cross YouTube channel as well. View livestreamed event here.
Estate Planning Seminar
The Academy of the Holy Cross is pleased to sponsor a FREE virtual discussion covering a wide range of issues regarding your estate, financial and health care plans.
Wednesday, June 16, 2021 • 7:00 pm on Zoom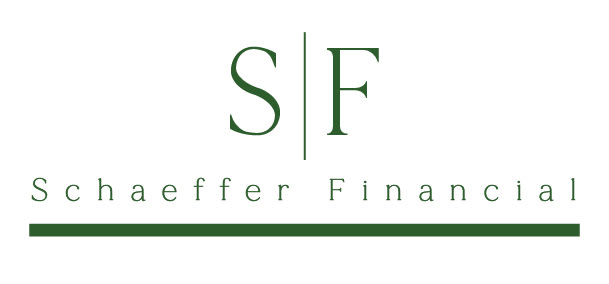 DISCUSSION LED BY:
Karen Schaeffer, CFP® - Schaeffer Financial, LLC
Megan Schaeffer '01 - Attorney specializing in estate planning
Bring your questions! Topics will include:
Preparing your estate plans

Titling of assets

Selection of decision makers

Preparing your decision makers

Handling incapacity

Dying with dignity

Settling an estate

Creating trusts

You are welcome to invite guests—please share the registration form.
Questions? Contact Charly Ryan at cryan@academyoftheholycross.org or (301) 929-6447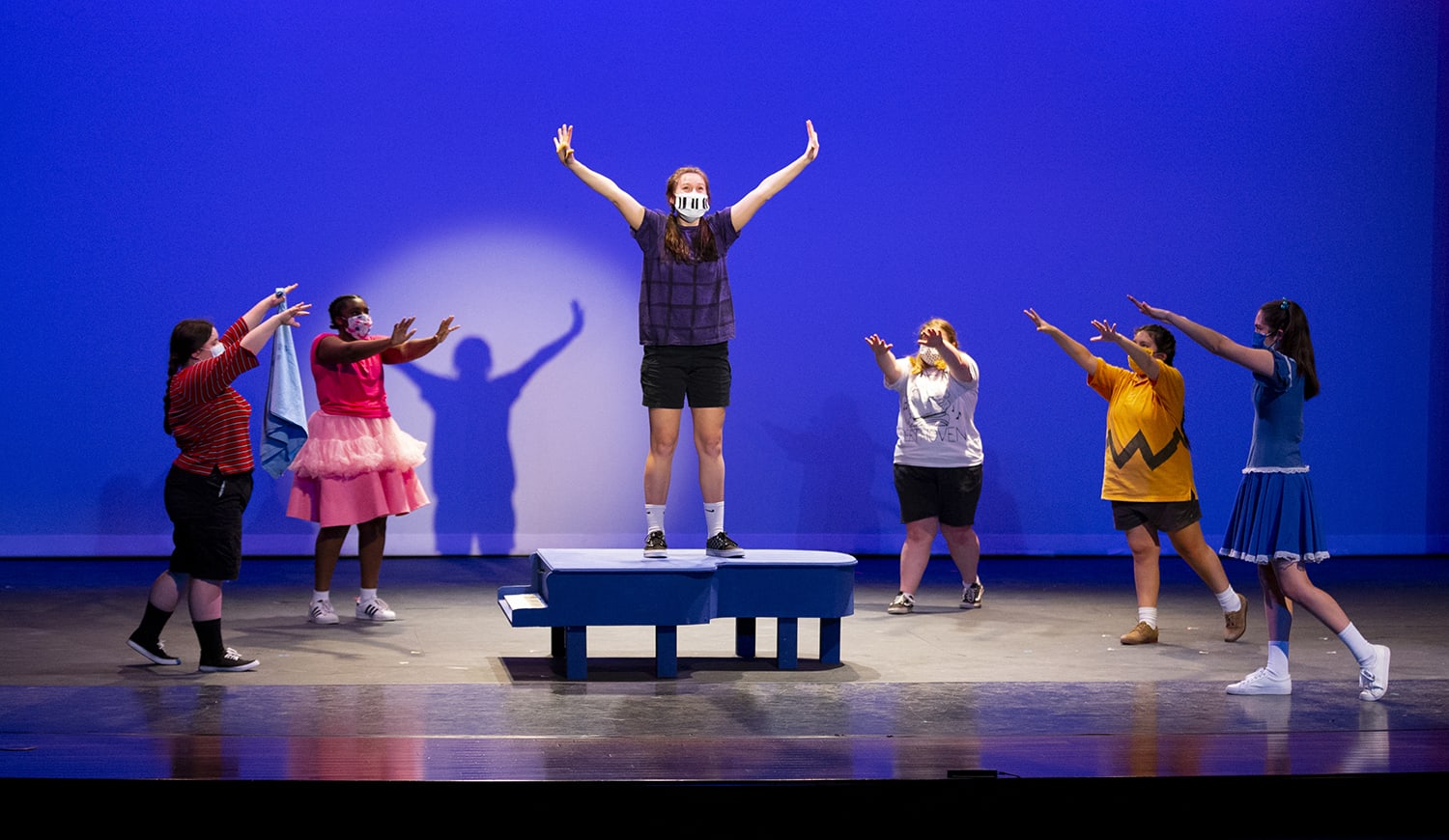 Tartan Challenge Update

Thank you to all our generous alumnae who donated to the 2020-21 Holy Cross Fund. Your support makes a difference to the next generation of empowered women at The Academy of the Holy Cross.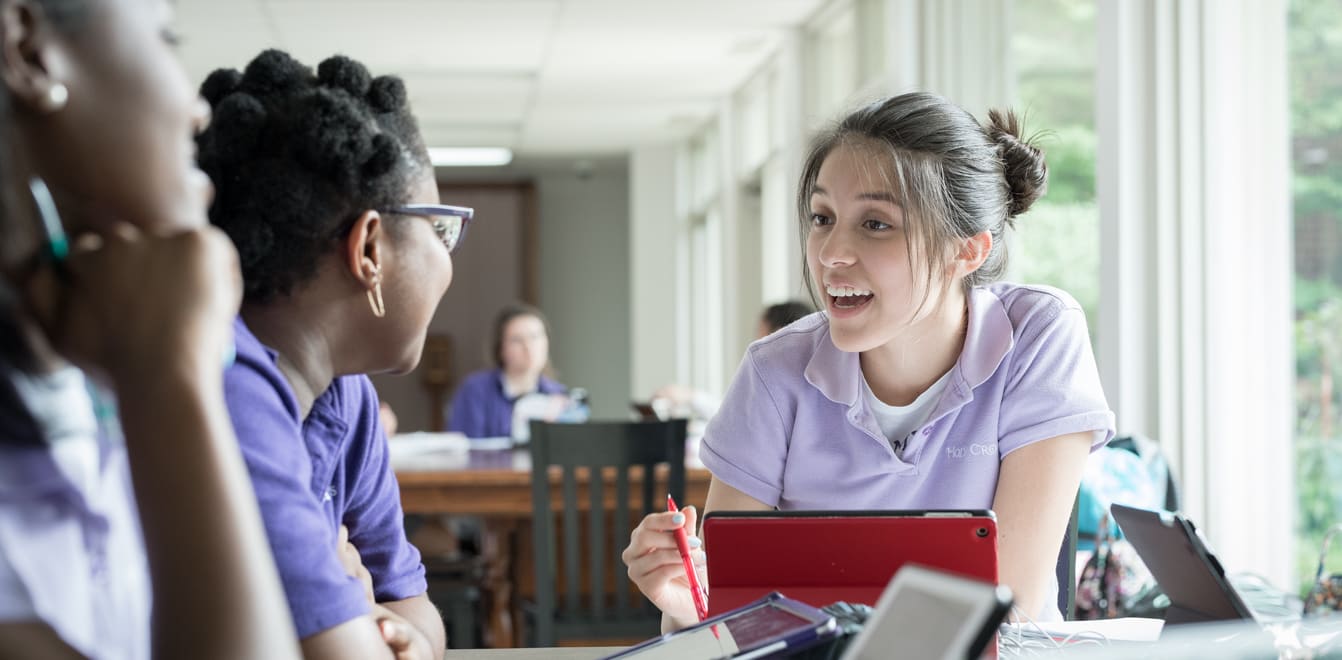 Join the Legacy Circle
The Legacy Circle was established to honor those who have remembered Holy Cross by bequest or other estate plans. Information is available on our website https://www.academyoftheholycross.org/support/planned-giving or contact Charly Ryan in the Advancement Office (301-929 6447 or cryan@academyoftheholycross.org).
Members of the Legacy Circle will enjoy the following benefits:
Special invitations to school events

Legacy Circle Newsletters (twice a year)

Your name listed in the alumnae prayer book

Your name included on the website and in our Annual Report in perpetuity

Invitation to the annual Legacy Circle mass and luncheon
Thank you for considering a gift to Holy Cross when making your estate plans.
Tartan Roll Call!
In this time of virtual communications, it is more important than ever that we have your correct contact information. Please take a moment to make sure that we have your current phone number(s), and email and street addresses. We love to hear from our alumnae!
Do you have some good news to share with your classmates? We want to hear from you! Let us know about your weddings, babies, travels, awards, job changes, etc., and we will include your news, if you wish, in our monthly Alumnae eNewsletter and in the Alumnae Class Notes section of an upcoming Tartan magazine. Email your updates and pictures (high-resolution JPEG format) to alumnae@academyoftheholycross.org.
Happy Hour with the President
Attention Classes of 1970 and 1971: We hope you can join us to hear plans on the development of the school property and upcoming campus improvements.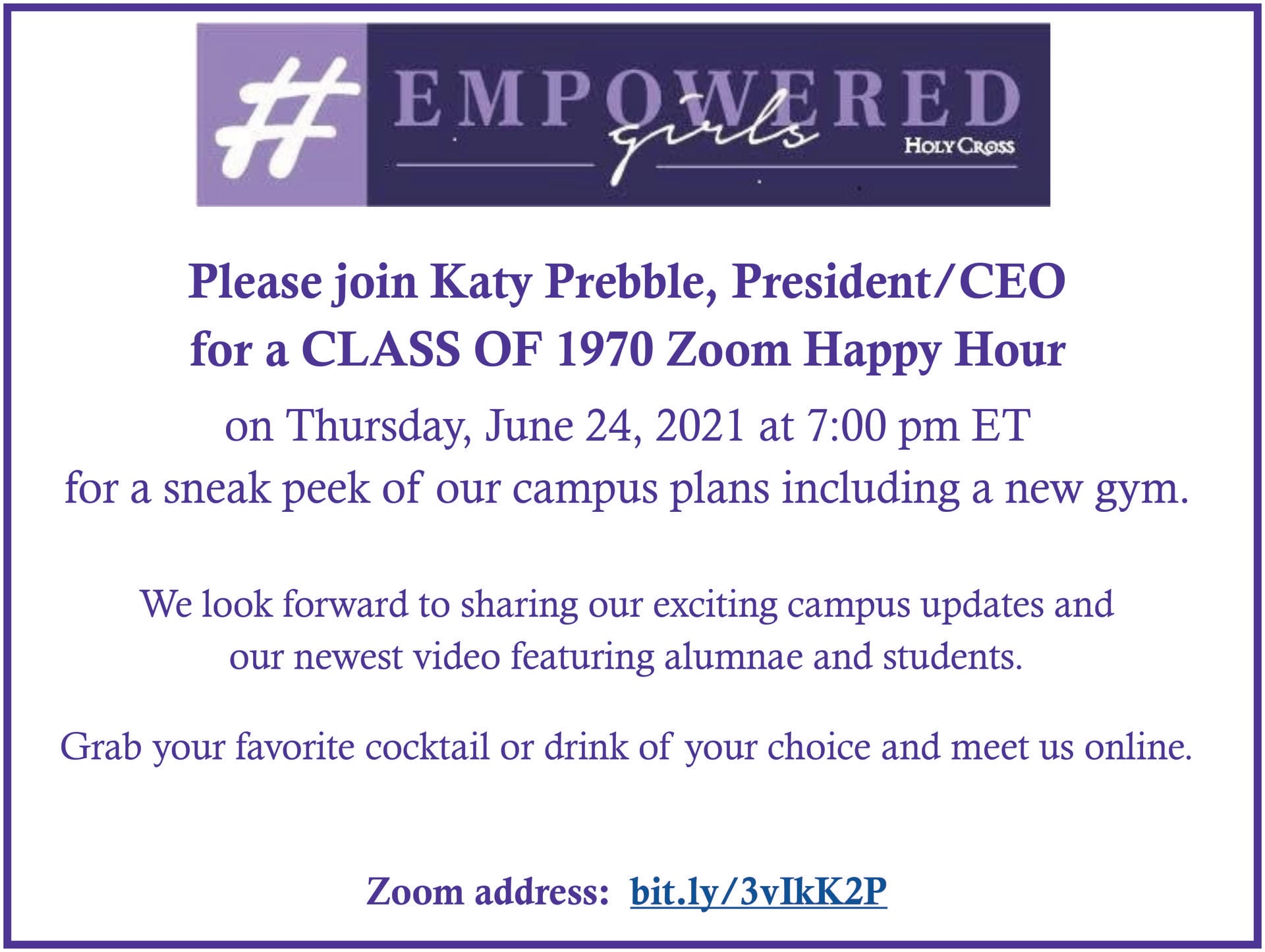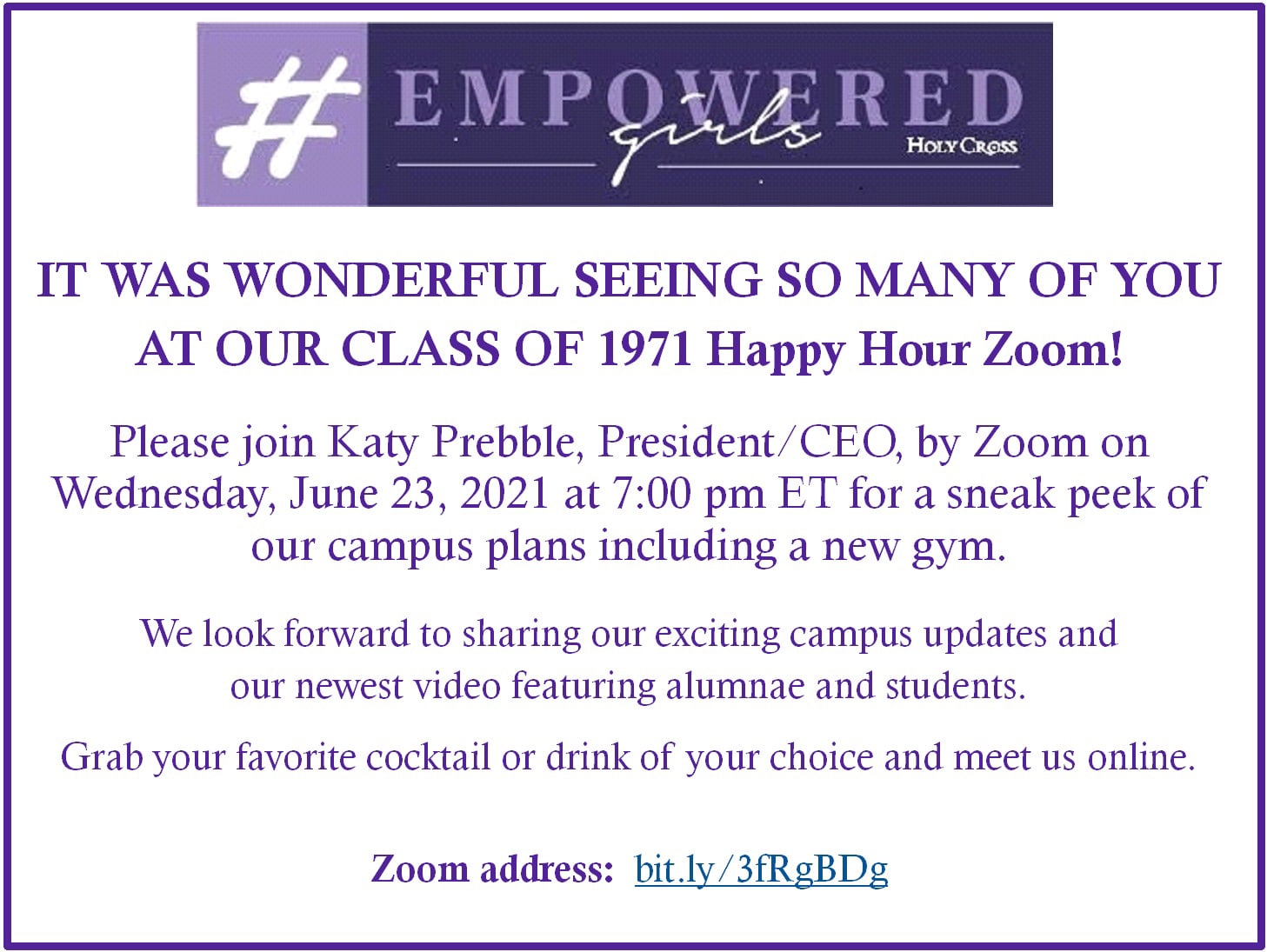 Senior Project
The Class of 2021 completed their Senior Project internships on Friday, May 28—the 48th year of the Senior Project at Holy Cross. The pandemic allowed Holy Cross to broaden the normal parameters of the internships to include virtual sponsorships across the country. A special thank you to the alumnae who were sponsors:
Julie Kopp '84 (Denver, CO)/CirrusMD
Mary Agnes McMahon Stephens '05 (Los Angeles, CA)/Kavli Foundation
Melissa Greene Hennessy '83 (Chicago, IL)/Hartline Investment Corp.
Christine Sanderson-Movius '09/Washington Post Engineering
Dr. Johanna Kaplan-Fratto '98/Washington Anxiety Center of Capitol Hill
Dr. Christine DeBenedictis Ambro '90/Dermatology Partners, Annapolis
Maria Casarella Cunningham '83/Cunningham Quill Architects
Keri Ensor Schlein '94/Montebello Elementary School
Meg Leubecker Lewis '98/Yellow Ribbon Fund
Kaitlin Schaeffer Yardley '99 (Houston, TX) /Schaeffer Financial
Mallory Cason '10/Pivot Physical Therapy
Maria Leonard Olsen '81 /The Pels Law Firm
If you would like to sponsor a Holy Cross senior for Senior Project in 2022, please contact Marissa Mills at mmills@academyoftheholycross.org.
Watch the 2021 Senior Project presentation:
Alumnae News
1966
Margot DiCairano Durkin recently was awarded the "2020 Alumni Achievement Award" from her college alma mater Salve Regina University. Margot is a 2013 recipient of the Academy's Distinguished Alumnae Award. She retired as the head of Brown Academy in Virginia in 2014, culminating a more than four-decade career in education that included teaching, institutional advancement and administration. Read more here.
2000
Alumna Dior Richards was the featured speaker at a Sancta Crux Scholars seminar on Wednesday, April 14. Dior discussed food insecurity and its effect especially on people of color. Dior is VP of Business Development & Sales at Something Better Foods, Inc., which she co-founded with two close friends. Something Better is dedicated to talking food insecurity through the development of plant-based food solutions that are affordable and accessible of all people, especially underserved communities of color. Learn more about the Sancta Crux Scholars here.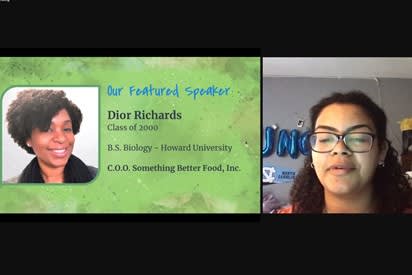 2008
Meghan Barry McKee writes, "[Ryan and I are] so excited to finally bring home little Henry! Born May 18, 2021, coming into the world at 7 lbs. 5 oz. Forever grateful! My world!"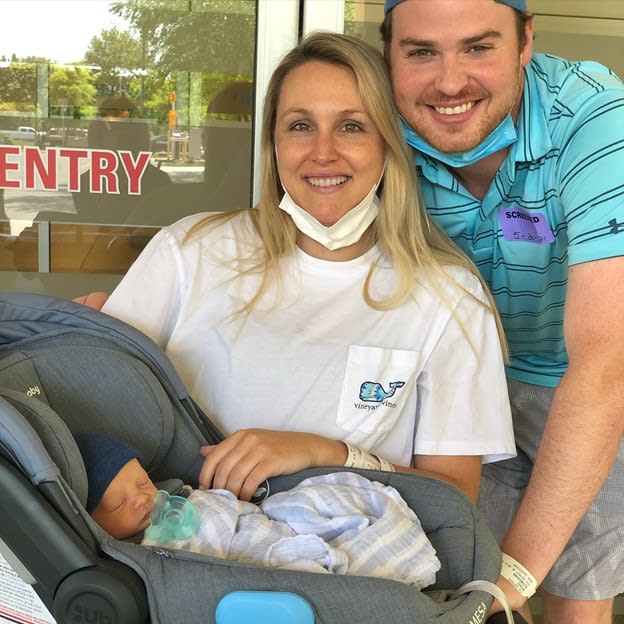 2014
Ali Andrews graduated with a master's degree in Communications from Syracuse University in Syracuse, NY.
St. John's College High School in Washington, DC welcomes Whitney Geohagan as the new director of St. John's Theatre. Whitney studied theatre, dance and performance at the University of Maryland – College Park.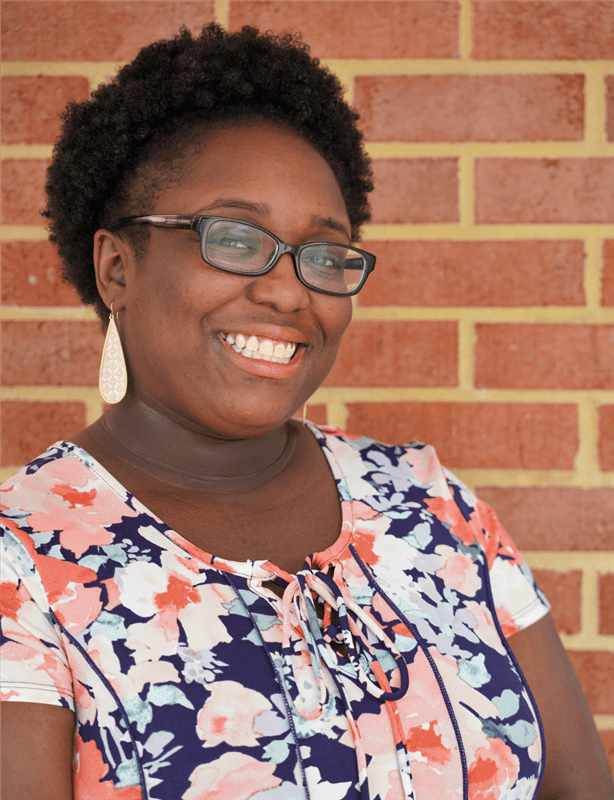 Receiving a master's degree in Public Policy, Kelly Peaks graduated from the University of Maryland – College Park.
2017
Melissa Coaxum graduated from the University of Maryland, Baltimore Campus on December 17, 2020 and received a Bachelor of Arts in Public Health with a minor in music.
Receiving a Bachelor of Fine Arts in Graphic Design, Kristin Peaks graduated from York College in York, PA.
Graduating from James Madison University in Harrisonburg, VA, Jessica Snowden received her Bachelor of Arts in Sociology.
Alumnae Reunion News
We anticipate the return of our Fall reunions and we look forward to when we can be together again soon!
The Class of 1970 is holding their "50th plus 1" reunion via Zoom on Monday, June 7 beginning at 7:00 pm. (Their 2020 reunion was postponed due to COVID-19.) Please contact Marie Davis at (301) 776-6956) or docmarie@verizon.net for more information.
The Class of 1971 50th Reunion celebration luncheon will be held on Saturday, October 23, 2021. Starting with a tour of the Academy at 11:30 am, ladies will then move on to a lovely luncheon at the Pooks Hill Marriott beginning at 1:00 pm. Please contact Debbie Colella Chite (301-774-0956) or email debtonyc@juno.com for more information or to find out how you can help with the planning.
The Class of 2011 is in the planning stages for their 10th Anniversary Reunion. Please contact Riley Huelbig at mary.huelbig@ddg72.navy.mil for more information or how you can help.
If you would like to help organize a reunion for your class, the Alumnae Office is happy to assist with planning. We can provide name and contact information lists, and suggest venues for your event, or help you organize a virtual event. Please contact Kathleen Bula in the alumnae office at (301) 929-6463 or kbula@academyoftheholycross.org with any questions or ideas for your class get-together. Reconnect with old friends!
In Memoriam
Our prayers are with the following deceased family member of alumnae:
Loyce Beckham, Mother of Michelle Beckham-Corbin '81 and Andree Beckham '86
Mia Fontana, Sister of Isabella Fontana '20
Sister Marie Julie (Shea), CSC, Former Faculty
Kerry Colleen Sheahan, Sister of Debbie Sheahan Davison '77; Daughter of Bill Sheahan (deceased) Former Coach
Are you looking for the best summer job ever...
And a chance to return to The Academy of the Holy Cross campus? Our new summer camp partner, ESF Camps & Experiences, is looking for energetic, creative and outgoing individuals who want to teach, mentor and coach children (ages 3-15) mid-June through mid-August. This fun and rewarding experience offers a great schedule, professional networking and resume building, and internship opportunities. Learn more about becoming a counselor, coach, lifeguard or teacher at esfcamps.com/Bethesda and then apply at esfjobs.com to join the team!